Regular price
$12.00 USD
Sale price
$9.00 USD
Unit price
per
Sale
Sold out
Description:
Finger Trainer was specifically designed to exercise the muscles & strengthening its expansion, balancing everything that passed exciting. Compact and efficient, help correct the imbalances caused by excess strengthen your muscles expansion-exciting. The Finger Resistance Band is small enough to fit into your gym bag or pocket. You can enjoy exercising during work or leisure. Exercise your hand anywhere and anytime. Adopt green Silica gel, durable and safe, it will not damage your hands and fingers.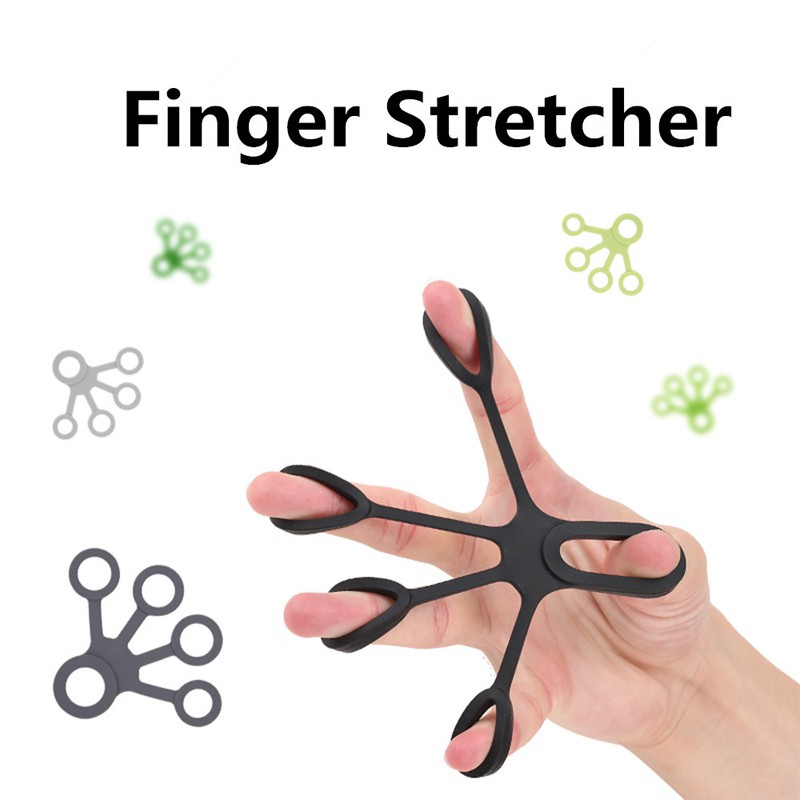 Features:
It can improve finger strength for athletes (rock climbing enthusiasts, fitness, tennis, baseball, boxing, tennis, golf and shooting) and musicians (guitar players, bass players, pianists and violinists). See results fast using your new hand exercise equipment.

The strength trainer is ergonomically designed and fits well for all hand sizes, which perfect for men, women, seniors and teens. It is great to fit into your gym bag or handbag. You can get repetitions in while commuting, at the office or anywhere! These finger stretchers with 3 levels resistance (3kg/6.6lb 4kg/8.8lb 5kg/11lb),use different levels based on force requirement.

If you or a loved one have pain and symptoms of any of the following conditions this rheumatoid arthritis, arthritis, carpal tunnel, tendonitis, tennis elbow and are on the way to recovery from a fractured or broken wrist, or tendon surgery, then this is the perfect gripper for you.

Our finger extensor exerciser has a small size and modern looking. You can use it while walking, traveling (car, airplane, bus), in office, school, watching TV or any place you want to exercise.

Made from 100% Sanitary silicone, BPA free, primary Silicone material, stain odor resistant, environmental durability.

Color may vary
How to use finger exerciser?
1. Put all your fingers in the holes of finger exerciser(choosing 6.6Lbs/8.8Lbs/11Lbs is depends on the current strength of your fingers, we advice you start with 6.6Lbs) and stretch it as hard as you can and try to feel the opposite strength from the finger band, but be careful and don't open to much to break it(for the strength of rubber band is limited).
2. Hold for a few seconds(like 3 seconds) and release.
3. You can do 4 groups each day and each group is around 15 times, do this exercise 2 or 3 times a week, but rest your fingers for 48 hours in between sessions. Don't do this exercise if your thumb joint is damaged.
Share
View full details